Some lilies seemed appropriate for this early spring day--calla lilies, tightly wrapped, on the cusp of opening. These are in copper, with roughly tumbled aquamarines like giant water drops. The copper was textured using an old Mexican coin from the 1960s. I've been experimenting with these slender, rolled shapes, and have a little pile of them waiting on my work bench. Some will become earrings, like these, and some will hold ribbons or strands of beads in a necklace.
I can't help picturing these with the
pale slate blue sari silk ribbon
I just bought from
Mudhound Studio
: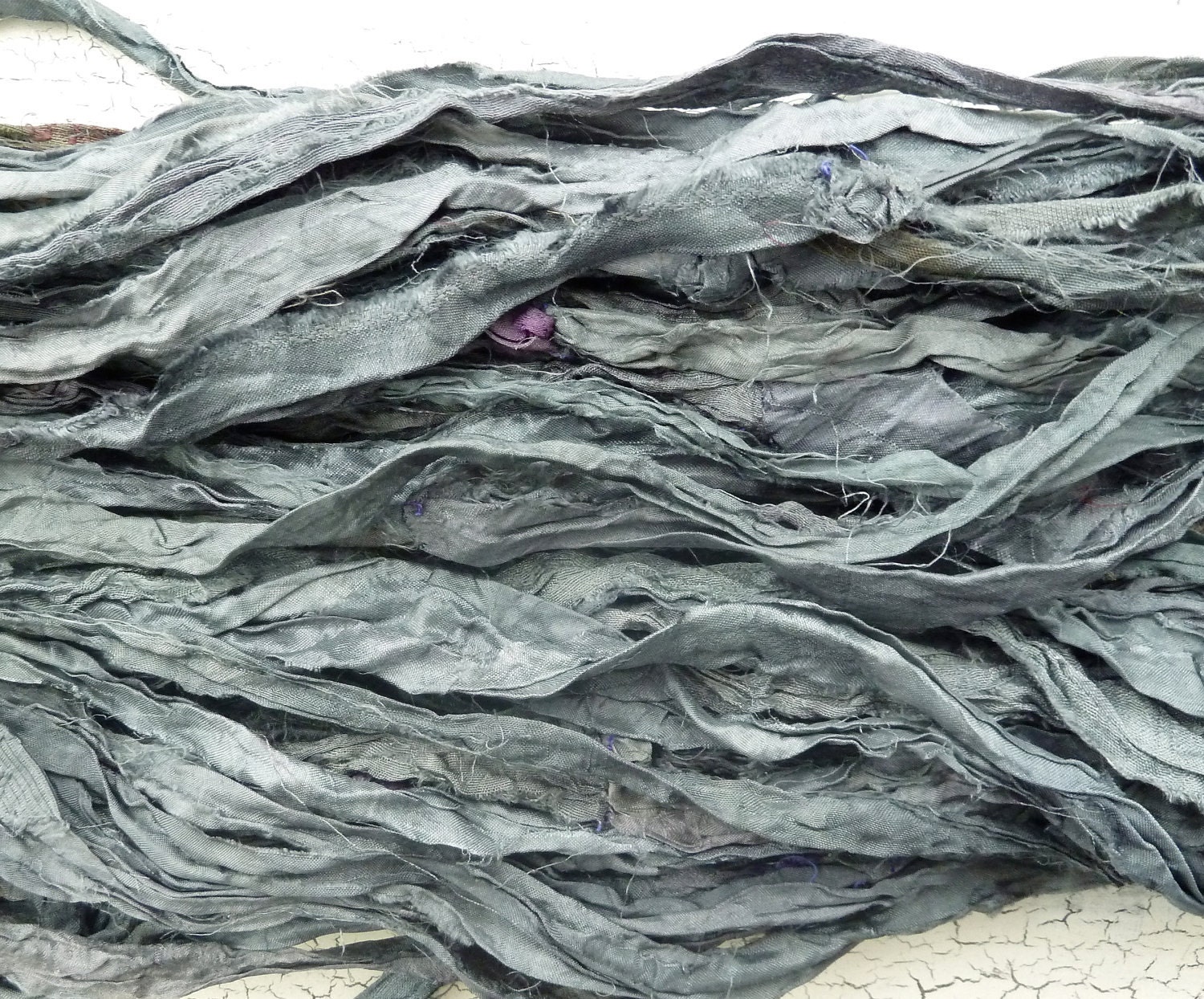 I think that will perhaps be my next project--a large copper lily, with a waterfall of palest blue aquamarine, and some slate blue ribbon.
See more at
my Etsy shop
, or get a peek behind the scenes at
my blog
.