I picked up two pairs of
Kristen Steven's
awesome beaded links when I saw her at Bead Fest in August. I actually haven't made very much jewelry in the month since then. My focus has been on learning more about ceramics. But I can't go too long without feeling the tug of of my love of jewelry design.
So for these earrings, I dangled some semi-translucent, sapphire colored, Czech glass beads from Kristen's beaded links.
I discovered that my Montana Blue Swarovski crystals were a perfect match with the beaded links, so when I made the ear wires, I added bit of sparkle to them with the matching crystals.
In my dreams, I'd love to wear these earrings with this outfit-
But realistically, I think these earrings would be stunning with something like this-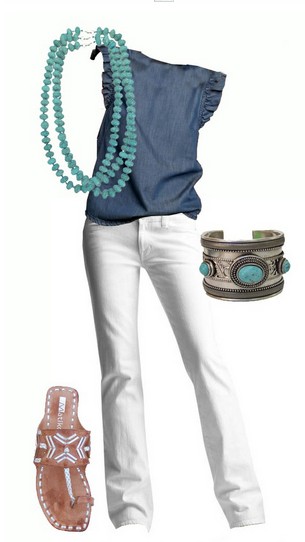 The
Big Sky Blues earrings
can be seen in
my shop
now.